Congratulations Scott Lantry and Alexcis Wichtowski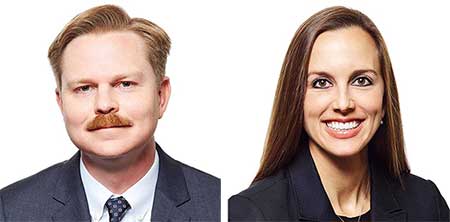 Whiting, Ross, Abel & Campbell, LLP, is pleased to announce the elevation of Scott J. Lantry and Alexcis Wichtowski to the status of partner.
We congratulate these extraordinary attorneys on this achievement. Our firm provides exceptional service and value to our clients in the field of family law and all aspects of domestic relations. The outstanding work of these new partners has played a pivotal role in the success and growth of our firm.